WBGDRB Group D Syllabus 2017, as well as, the Exam Pattern Details are available here for free download. Applicants who are searching for the government jobs can apply for the WBGDRB Recruitment. Moreover, WBGDRB is inviting the applications for Group D Post Vacancies. Further, this recruitment is the best chance for the applicants those who are waiting for the Government jobs.
WBGDRB Group D Syllabus 2017
The section comes with WBGDRB Group D Syllabus 2017. West Bengal Group D Recruitment Board has issued a Recruitment Notification to fill Group D Posts indeed. Besides, Various Posts Syllabus is given here for the sake of Candidates who Preparing for the Exam. Candidates can click on the link to get the prescribed Syllabus, as well as, the WBGDRB Details.
WBGDRB Recruitment Details – Overview
| | |
| --- | --- |
| Organisation | West Bengal Group D Recruitment Board (WBGDRB) |
| Post-Names | Group D (Peon, Orderly Peon, Night Guard, Darwan, besides Farash, etc.,) Posts |
| Apply Mode | Online |
| Official Website | www.wbgdrb.in |
| Age Limit | 18 Years to 37 Years |
| Job Location | West Bengal |
WBGDRB Group D Posts Exam Pattern
Candidates who had applied for the WBGDRB Group D posts can download the WBGDRB Group D Syllabus as well as Exam Pattern pdf for free download. Moreover, the Written Exam is of Objective Type.
WBGDRB Group D Syllabus 2017
From this section, applicants can know the full details about the syllabus. Moreover, Applied candidates can download the syllabus PDF at free of cost from our site. In our web portal, we will provide all the information related to the state government jobs as well as central government jobs.
The article comes with Complete Syllabus Details, such as:
West Bengal Group D Syllabus 2017 – Bengali
Topics from the History of Bangla language as well as Bangla Literature.
Periodization of Bangla Literature.
Also, Points of difference between modern and pre-modern Bangla Literature.
Roots and reasons behind the emergence of modernity in Bangla Literature.
Also, Evolution of various Middle Bangla forms
Secular forms in middle Bangla literature.
WBGDRB Exam Syllabus – Mathematics
Rational Numbers.
Powers.
Squares, as well as, Square Roots.
Cube, besides Cube Roots.
Algebraic Expressions.
Also, Rational and Irrational Numbers.
Ratio and Proportions.
Shapes, Volumes, Areas, besides Length, Etc.,
WB Group D Exam Syllabus 2017 – General Studies
West Bengal Group D Syllabus – Physics
Measurements.
Force and Pressure
Also, Chemical Effects of Electric Current
Light
Some Natural Phenomena
Friction
Stars and The Solar System
Also, Sound.
Electric Current.
Magnetism.
Besides, Spheric

al Mirrors.
WBGDRB Group D Syllabus – Chemistry
Matter
Elements, Compounds, besides Mixtures
Air and Burning
Acids, Bases, as well as, Salts
Water
Also, Electrolysis.
Atoms and Molecules
Basic Chemistry: Terminology and reactions
Also, Oxygen
Hydrocarbons – An elementary study
Metals and Alloys.
WB Group D Exam Syllabus 2017 – Geography
Weather and climate
Practical study of climate
Also, the land and its resources
People and their economic activities.
The silicon valley of India.
Also, the land and its resources.
People.
Relief feature and drainage.
Also, Fauna.
Plantations.
Wheat cultivation
Besides, Climate.
West Bengal Group D Syllabus – Life Science
Cell Biology.
Biochemistry.
Physiology as well as Genetics.
Also, Evolutionary Biology.
WB Group D Examination Syllabus – History
When, Where and How
The Earliest Societies
Also, the First Farmers and Herders
The First Cities
Early States
New Ideas
The First Empire
Also, Contacts with Distant lands
Political Developments
Culture and Science
New Kings as well as Kingdoms
Sultans of Delhi
Architecture
Creation of an Empire
Also, Social Change
Regional Cultures
The Establishment of Company Power
Rural Life and Society
Also, Colonialism and Tribal Societies
The Revolt of 1857-58
Women and reform
Challenging the Caste System
The Nationalist Movement
Besides, India After Independence.
Click the below link for further information regarding WBGDRB Group D Posts Syllabus
West Bengal Group D Syllabus – old Syllabus
Download WBGDRB Group D Exam Syllabus – Revised Syllabus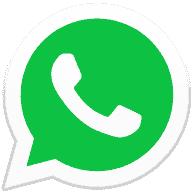 You can contact for Government job updates through WhatsApp. Save this number as wingovtjobs and ask queries on +91-7842332266.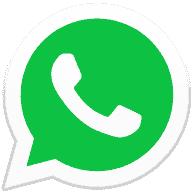 384 total views, 1 views today