UPSC Section Officer Syllabus 2017, along with the Written Test Pattern Details are updated here. Candidates can Download the Syllabus PDF for free from our site, www.wingovtjobs.com. Union Public Service Commission has released the Official Employment Notification to fill Section Officer Vacancies. Moreover, the Government Job Fighters can utilize this best opportunity to go with the Government Jobs.
UPSC Section Officer Syllabus 2017
The article comes with UPSC Section Officer Syllabus 2017, as well as, the Examination Pattern Information. Thane Municipal Corporation, Maharashtra has issued an Official Recruitment Notification to recruit Manager Grade – I/Section Officer Posts. Further, Following the Syllabus may help you to prepare for the Exam with respect to particular topics. Download the PDF at free of cost and Prepare well for the Written Test. Visit our site to get more updates regarding Recruitment Particulars, besides Previous Papers. Make your preparation a bit easy indeed.
UPSC Recruitment Particulars
| | |
| --- | --- |
| Organisation Name | Union Public Service Commission (UPSC) |
| Apply Mode |  Online |
| Post Name | Manager Grade-I/Section Officer Posts |
| Official Website | www.upsc.gov.in |
| Job Location |  All India |
| Age Limits | 40 Years |
| Job Type | Central Government Jobs |
UPSC Section Officer Posts Exam Pattern
The Section updates you with Section Officer Posts Examination Pattern Details. Moreover, Candidates can have a good idea regarding the topics to concentrate while preparing for the exam. While the Examination Pattern helps you to Plan and Maintain the timings properly.
Paper 
Subject
Marks
Type 
Total Marks
Time
I
General Awareness
75
Objective
200
2:00 Hours
Arithmetical Ability
50
English
75
II
Commerce
200
Conventional
200
2:00 Hours
UPSC Section Officer Syllabus 2017
Syllabus, as well as, the Exam Pattern helps you to Prepare for the Written Examination in a defined manner. Crack the Test and move to further rounds to win the Government Job. Moreover, Applied candidates can download the syllabus PDF at free of cost from our site. In our web portal, we provide the details related to the state government jobs as well as central government jobs.
The article comes with Complete Syllabus Details, such as:
UPSC Manager Grade 1 Syllabus for Part A
Get UPSC Manager Grade-I Syllabus for Paper I (Objective)
General Awareness
Current events.
General awareness of the environment, besides its application to society
India and its neighboring countries especially about:

Culture
History
Also, Economic science
Geography
Sports
General policy

Scientific research
Besides, Indian constitution.
Arithmetical Ability
Decimals and fractions
Computation of whole numbers
Also, Number system
Fundamental arithmetical operations
Relationships between numbers
Also, Ratio and proportion
Percentage
Profit and loss
Averages
Interest
Use of tables as well as graphs
Also, Discount
Time and distance
Mensuration
Besides, Ratio and time.
English
Fill in the blanks (using verbs, preposition, besides articles etc.)
Grammar
Also, Spellings
Vocabulary
Synonyms as well as Antonyms
Sentence structure
Also, Sentence completion
Phrases and idiomatic use of words.
UPSC Section Officer Syllabus for Paper II (Conventional)
Commerce: This paper will cover all the subjects of Commerce.
Accountancy:
Final accounts
Income measurement
Also, Conceptual framework
Corporate accounting (forfeiture, Issue, as well as, re-issue of shares)
Hire-purchase accounting
Besides, Accounting for partnership firms
Stock exchanges' functioning.
Business Organisation
Business environment
Production
Also, Business operations including finance
Business entrepreneurship (choice of form of business, including location, as well as, growth strategies)
Marketing and human resource development.
Besides, Business objectives.
Management
Concept of management
Leading and Controlling
Also, Organizing
Planning
Marketing management.
Besides, Operational Research.
Micro-economics
Elasticity of demand
Theory of consumer behavior.
Also, Price-mechanism
Theory of costs
Production function
Also, Price determination under perfect competition and monopoly.
Market structures
Indian Economics
Industry and foreign trade.
Sectoral analysis of Indian economy including agriculture.
Besides, Issues involved in planning for economic development.
Business Statistics
Analysis of univariate data involving measurement of central tendency and dispersion
Also, Analysis of time-series
Index numbers
Correlation and regression analysis
Mathematical ability.
Besides, Theory of probability.
Business Law
Partnership Act 1932 and Negotiable Instruments Act, 1881
Sale of Goods Act, 1930.
Indian Contract Act, 1872
Laws relating to Banking & Insurance.
Company Law
Members of a Company
Matters involving incorporation of a company.
Also, Kinds of Companies
Shares and share capital, matters relating to issue, as well as, transfer of shares
Meetings and resolutions
Also, Management of company
Winding up of a company.
Cost accounting
Procedures involved in cost accounting
Marginal costing
Also, Cost volume
Budgetary control
Profit analysis
Besides, Standard costing.
Auditing
Types of audit
Meaning and objects of auditing
Besides, Audit process.
Income Tax
Residence and tax liability
Basic concepts
Besides, Heads of Income.
Labour Laws
Trade Union Act
Labour welfare laws including Payment of Minimum Wages Act
Besides, Industrial Dispute Act, etc.
UPSC Manager/Section Officer Syllabus for Part B
Union Public Service Commission Manager Syllabus -Personality Test/Interview (100 Marks)
1. The interview/personality test is structured to test the candidates:
Interests
Aptitude
Also, Various traits
Knowledge
Academic qualifications
Suitability
Also, Extra-curricular activities
Experience
Depth of knowledge of the subjects studied (10+2 onwards)
General Awareness/knowledge
Overall personality.
Besides, Communicative skills.
2. Candidates can appear for interview either in English or Hindi Language.
Click the below link for further information regarding UPSC Section Officer Posts Syllabus
UPSC Manager Grade I Exam Syllabus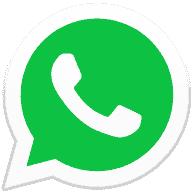 Please contact for winGovt jobs job updates through WhatsApp first save this number as wingovtjobs and ask queries alerts +917842332266.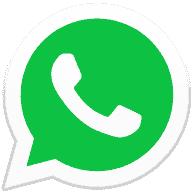 1,583 total views, 6 views today