UPSC Combined Medical Services Exam Syllabus & Exam Pattern for the year 2016 is available on ur wingovtjobs.com website. Candidates who are going to attend for the UPSC CMS Examination will be searching for the UPSC CMS Exam Syllabus 2016. Detailed UPSCSyllabus Pdf & Exam Pattern 2016 is available here for the applicants.
UPSC Combined Medical Services Exam Syllabus 2016 – upsc.gov.in
Skilled Aspirants who are interested in working for Central Government Jobs eagerly waiting for the UPSC Combined Medical Services Exam Syllabus can view here to prepare well for the UPSC examination. We are providing the complete UPSC CMS Syllabus Pdf here for the guidance of the candidates. UPSC CMS Exam Previous Papers Pdf link is also attached below for the better convenience of the aspirants.
UPSC CMS Examination 2016 – Apply Online for 1009 Posts
Union Public Service Commission has released a recruitment notification to fill 1009 Vacancies. Candidates must have passed the written and practical parts of the final M.B.B.S Examination. Aspirants applying for the UPSC CMS Exam should have a maximum age limit of 32 years. Forage, relaxation details view the official notification. Detailed UPSC Combined Medical Services Exam Syllabus is given in the Pdf attached below. Eligible candidates can apply for UPSC Exam from the website www.upsc.gov.in. The starting date for filling online application form will be available from 05/03/2016. Applicants can apply through Online mode on or before the last date. The last date to apply for UPSC CMS Exam is 01/04/2016.
Union Public Service Commission – www.upsc.gov.in – UPSC
Union Public Service Commission is abbreviated as UPSC. Union Public Service Commission (UPSC) is one of the many constitutional bodies in India. The Union Public Service Commission has been established under Article 315 of the Constitution of India. It is established on 1st October 1926. UPSC is a Central Agency authorized to conduct competitive examinations and interviews for the recruitment of Civil Services, Defence Services and various exams like Exam, IES, IFS, CDS, NDA, INA, SCRA, CAPF, etc. under the Union Government or Central Government. Its Headquarters is located in New Delhi. UPSC Official Website is www.upsc.gov.in.
Details about UPSC Combined Medical Services Examination 2016
Name of the Organization: Union Public Service Commission.
No of Posts: 1009 Posts.
Name of the Exam: Combined Medical Services Exam.
Category: Syllabus.
Location: India.
Official Website: www.upsc.gov.in
UPSC CMS Exam Pattern 2016 – www.upsc.gov.in
The UPSC CMS Exam consists of Two Parts.
Part-I is Computer Based Exam conducted for 500 Marks.
Part-II is Personality Test conducted for 100 Marks.
Computer Based Exam:
The Computer based examination in both the papers is of Objective Type.
The exam consists of 2 Papers.
Each paper consists of 250 Marks.
Duration of each paper is 2 Hours.
The question papers will be set in English language only.
There is negative marking of 0.33 Marks for every wrong answer attempted.
The exam pattern for UPSC CMS Exam is given below.
S.No
Papers
Subject
No of Questions
Maximum Marks
Duration

1.

Paper-I

General Ability

30

250 Marks

2 Hours

2.

General Medicine

70

3.

Paediatrics

20

4.

Paper-II

Surgery

40

250 Marks

2 Hours

5.

Gynaecology & Obstetrics

40

6.

Preventive Social &
Community Medicine

40

Total
240
500 Marks
Candidates who qualify in the Computer Based Exam will be called for Interview/Personality Test.
The Interview/Personality Test will carry 100 Marks.
UPSC Combined Medical Services Exam Syllabus for General Ability
Indian Society.
Heritage & Culture.
Polity.
Economy.
Human Development Indices and the Development Programmes.
Natural Resources & their Distribution.
Exploitation.
Conservation and Related issues.
Basic Concepts of Ecology.
Environment and their Impact on Health and Economy.
The impact of Changing Demographic Trends on Health.
Environment & Society.
Indian Agriculture.
Industry.
Trade.
Transportation.
Service Sectors.
Natural and man-made disasters and their management.
Food adulteration.
Food distribution.
Food processing.
Food storage and their relevance to public health.
Recent Trends in Science and Technology.
Combined Medical Services Exam General Medicine Syllabus 2016
Cardiology.
Respiratory diseases.
Gastro-intestinal.
Genito-Urinary.
Neurology.
Hematology.
Endocrinology.
Metabolic disorders.
Infections/Communicable Diseases.
a) Virus.
b) Rickets.
c) Bacterial.
d) Spirochetal.
e) Protozoan.
f) Metazoan.
g) Fungus.
Nutrition/Growth.
Diseases of the Skin (Dermatology).
Musculoskeletal System.
Psychiatry.
General.
UPSC CMS Exam General Surgery Syllabus 2016
Wounds.
Infections.
Tumours.
Lymphatic.
Blood vessels.
Cysts/sinuses.
Head and neck.
Breast.
Alimentary tract.
a) Oesophagus.
b) Stomach.
c) Intestines.
d) Anus.
e) Developmental.
Liver, Bile, Pancreas.
Spleen.
Peritoneum.
Abdominal wall.
Abdominal injuries.
Urological Surgery.
Neuro Surgery.
Otorhinolaryngology E.N.T.
Thoracic Surgery.
Orthopedic Surgery.
Ophthalmology.
Anesthesiology.
Traumatology.
UPSC Gynaecology & Obstetrics Syllabus 2016
Obstetrics:
Ante-natal conditions.
Post-natal conditions.
Intra-natal conditions.
Management of normal labors or complicated labor.
Gynaecology:
Questions on Applied anatomy.
Questions on infections in genital tract.
Questions on Applied physiology of menstruation and fertilization.
Questions on neoplasma in the genital tract.
Questions on the displacement of the uterus.
Family Planning:
Conventional contraceptives.
U.D. and oral pills.
The operative procedure, sterilization, and organization of programs in the urban and rural surroundings.
Medical Termination of Pregnancy.
www.upsc.gov.in Preventive Social & Community Medicine Syllabus
Social and Community Medicine.
The concept of Health, Disease and Preventive Medicine.
Health Administration and Planning.
General Epidemiology.
Demography and Health Statistics.
Communicable Diseases.
Environmental Health.
Nutrition and Health.
Non-communicable diseases.
Occupational Health.
Genetics and Health.
International Health.
Medical Sociology and Health Education.
Maternal and Child Health.
National Programmes.
Click below to view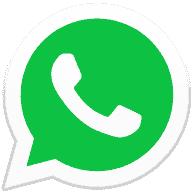 Please contact for Government job updates through WhatsApp first save this number as Wingovtjobs and ask queries alerts +917842332266.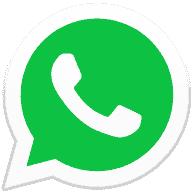 406 total views, 1 views today