TSPSC Trained Graduate Teacher Syllabus Pdf is available here. Applicants who are applied for the TSPSC TGT Jobs can check Telangana State PSC Gurukul TGT Teacher Syllabus along with the exam pattern. Download TSPSC TGT Teacher Syllabus 2017 from the below links.
TSPSC Trained Graduate Teacher Syllabus
The candidates who already applied for TSPSC Teacher Jobs 2017 can check the TSPSC Trained Graduate Teacher Syllabus 2017. With this TGT Exam Syllabus, you can estimate the type of questions which are going to appear in the written test. To perform better in the written Exam, the TSPSC TGT Syllabus, Exam pattern is important aspects. Before going to the Written Exam check here the individual subject wise Gurukul TGT Teacher Syllabus and Exam Pattern.
Telangana State PSC Teacher Recruitment 2017
Name of the Organization: Telangana State Public Service Commission (TSPSC)
Name of the Post: Trained Graduate Teacher
Total No.of Posts: 4362 Posts
Apply Mode: Online
Job Location: Telangana
Category: Syllabus
Official Website: www.tspsc.gov.in
Click here to Get TSPSC TGT Teacher Recruitment 2017 Details
TSPSC Gurukul TGT Teacher Exam Pattern
Applicants of Telangana State PSC TGT Recruitment, start your exam preparation with the Trained Graduate Teacher Syllabus provided on this page. Knowing the Exam Pattern will be helpful for the candidates who are going to appear for the Written Exam. Written Test Consists of Preliminary Exam and Main Exam. Check below TSPSC TGT Exam Pattern to get a clear idea about the structure of the examination.
Preliminary (Screening Test) Exam Pattern
Written Examination (Objective Type)
No. of Questions
Duration (Minutes)
Marks
Paper
 General Studies, General Abilities and Basic Proficiency in English
150
150
150
TGT Teacher Main Exam Pattern
Written Exam (Objective Type)
No. of Questions
Duration (Minutes)
Marks
Paper I
Pedagogy of Concerned
150
150
150
Paper II
 Subject Discipline Knowledge/ Concerned Subject
 150
150
 150
                                                                                Total
300
Telangana Sate Public Service Commission TGT Teacher Syllabus
TSPSC Preliminary Exam Paper I
TSPSC Trained Graduate Teacher Syllabus for General Studies
Current Affairs – Regional,
National & International.
Indian Constitution
Indian Political System; Governance and Public Policy.
Social Exclusion; Rights issues such as Gender, Caste, Tribe, Disability etc.and general policies.
Society Culture, Civilization Heritage, Arts, and Literature of India and Telangana.
General Science; India's Achievements in Science and Technology 6. Environmental Issues; Disaster Management- Prevention and Mitigation Strategies and Sustainable Development.

Social Development and 

Economic of India and Telangana.
Socio-economic, Political and Cultural History of Telangana with special emphasis on Telangana Statehood Movement and formation of Telangana state.
Telangana State PSC Teacher Syllabus for General Abilities
Analytical Abilities: Logical Reasoning and Data Interpretation.
Moral Values and Professional Ethics in Education.
Teaching Aptitude
TSPSC TGT Teacher Syllabus for Basic Proficiency in English
School Level English Grammar

Articles; Tense
Noun & Pronouns
Adjectives
Adverbs
Verbs
Modals
Subject-Verb Agreement
Non-Finites
reported speech
Degrees of Comparison
Active and Passive Voice
Prepositions
Conjunctions
Conditionals.

Vocabulary: Synonyms and Antonyms

Phrasal Verbs
Related Pair of Words
Idioms and Phrases
proverbs.

Words and Sentences

Use of Words
Choosing Appropriate Words and Words often Confused
Sentence Arrangement
Completion
Fillers and Improvement
Transformation of Sentences
Comprehension
Punctuation
Spelling Test
Spotting of Errors.
TSPSC Main Exam Paper-I
Telangana Gurukul Teacher Syllabus for Pedagogy of English Language
The Nature of language and its Historical Development
Values, Aims, and Objectives of Teaching Languages
Child Development
Language Curriculum
Language Skills, Planning for Effective Instruction in Language Classrooms
Different Plans and Designing Learning Experiences.
Approaches, Methods, and Techniques of Teaching Languages with a particular reference to School Content (Prose/Fiction /Poetry/Drama/Essay)
Teaching and Learning Resources.
Measurement and Evaluation in Languages
Learning Disabilities and Difficulties and Education of Exceptional in Languages.
Language and Everyday Life; Language Issues and Policies.
National and State Curriculum Frameworks.
Telangana State Main Exam Paper –II
Residential School TGT Teacher Syllabus for English Language & Literature
Reading Comprehension.
Grammar and Vocabulary

Parts of Speech
Subject and predicate
Types of sentences – Transformations
Correction of Sentences.
Figures of Speech
Antonyms & Synonyms
Affixation & Spelling
Vocabulary in context
Proverbs & One-word substitutes

Aspects of pronunciation

Vowel and Consonant Sounds and phonemes
Stress: word and sentence stress.
3. Intonation: Four basic patterns of intonation.

Punctuation. PART-B Literature

Comprehension of Literary prose passage and
A poem

Study of Literary Forms

Poetry: Sonnet, Lyric, Dramatic Monologue
Prose: Drama, Structure, Characters, dialogues, Soliloquy, tragedy, comedy, Tragi-comedy
Fiction: point of view, setting the atmosphere, style, Technique of Narration.
Essay Detailed study of English Literature.
Download Telangana State PSC Trained Graduate Teacher Syllabus 2017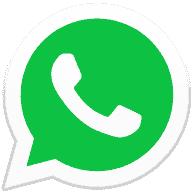 Please contact for winGovt jobs updates through WhatsApp first save this number as wingovtjobs and ask queries alerts +917842332266.