Tamil Nadu PSC Group II Syllabus and Exam Pattern are available here to download. Applicants of Tamilnadu PSC Combined Civil Service Exam can get the Group IIA Services Non-Interview Post Syllabus & Exam Pattern. Candidates can download TN Public Service Commission CCSE-II Syllabus PDF from the link provided at the bottom of this post.
Tamil Nadu PSC Group II Syllabus
Applied Candidates for Tamil Nadu Public Service Commission Combined Civil Services Examination-II 2017? And are you tired of searching for TNPSC Group 2A Non-Interview Posts Syllabus & Exam Pattern 2017? If so, there is no need to worry. We have provided the detailed Tamil Nadu PSC Group II Syllabus for the sake of those candidates. Along with TNPSC Group 2A Syllabus, candidates can also find TNPSC Group 2A Exam Pattern in the below sections.
TNPSC Recruitment Notification 2017 – Details
Name of the Organization: Tamil Nadu Public Service Commission.
Name of the Posts: Various Posts (Secretariat & Ministerial Services).
Number of Vacancies: 1863 Posts.
Name of the Exam: Combined Civil Services Exam -IIA Non-Interview.
Apply Mode: Online.
Job Location: Tamil Nadu.
Category: Syllabus.
Official Website: www.tnpsc.gov.in.
TNPSC Combined Civil Service Examination-II | Exam Pattern
With the reference of Group II Exam Pattern, Candidates can get a view of Examination structure. Hence have a look at the below exam pattern.
Exam
Subject
Questions
Marks
Duration
Written Test (Objective)
General Studies
75
150
3 Hours
Aptitude and Mental Ability Test
25
General Tamil / General English
100
150
Total
200
300
It is Objective type and OMR based Exam.
The Exam will be conducted for 3 hours duration.
Applicants will be awarded 1.5 Marks for each correct answer.
For each wrong answer, 01 Mark is deducted.
TNPSC Group 2A Exam 2017 is conducted for a total of 300 Marks.
TNPSC Group II Exam Syllabus 2017
Candidates need to refer the Tamil Nadu PSC Group II Syllabus before the exam preparation. The subject topics are given in the syllabus that may come across in the written test. So, check below given the TNPSC CCSE-II Exam Syllabus 2017
Tamil Nadu PSC CCSE-II General Science Syllabus
Physics
Universe
Scientific Instruments
General Scientific laws
Science Glossary
Inventions and discoveries
Mechanics and Properties of Matter
Physical Quantities
National Scientific Laboratories
Standards & Units
Electricity and Magnetism
Force, Motion & Energy
Atomic & Nuclear Physics
Heat, Light, and Sound
Chemistry
Acids, Bases & Salts
Elements and Compounds
Chemistry of Ores & Metals
Oxidation and Reduction
Carbon, Nitrogen & their compounds
Fertilizers, Pesticides & Insecticides
Botany
Basic Unit of life
The Cell
Main Concepts of life science
Classification of living organisms
Respiration
Nutrition and Dietetics
Zoology
Endocrine System
Blood and blood circulation
Genetics – the science of heredity
Reproductive System
Environment & Ecology
Health & Hygiene
Human diseases
Prevention & Remedies
Biodiversity and its conservation
Communicable and Non-communicable diseases
TN Public Service Commission Gr-II Syllabus for Current Events
History
National – National Symbols
Latest diary of events
Eminent Persons and Places in News
Profile of States
Books & Authors
Sports & Games
Awards and Honours
India and its neighbors
Latest historical events
Appointments
Who is who?
Political Science
Problems in conduct of public elections
Political Parties and Political Systems in India
Public awareness and General Administration
Welfare Oriented Government Schemes and their utility.
Role of Voluntary Organizations and Government
Geography
Geographical landmarks
Policy on Environment and Ecology
Economics
New economic policy and Government Sector
Current Socio-economic problems
Science
Latest inventions on Science and Technology
Mass Media and Communication
Latest discoveries in Health Science
TNPSC Group 2A Exam Syllabus for Geography
Solar System
Earth and Universe
Atmosphere hydrosphere
Monsoon and Rainfall
Weather and Climate
Lithosphere
Rivers in India
Water Resources
Soil, Minerals and Natural Resources
Forest and Wildlife
Natural Vegetation
Social Geography
Agricultural Pattern
Livestock and Fisheries
Density and Distribution
Population
Disaster Management
Natural Calamities
TN PSC Combined Civil Services Exam History and Culture of India Syllabus
Culture and Heritage of Tamil People
South India History
Effect of British rule on Socio-Economic factors
Advent of European Invasion
Social reforms and Religious movements
Expansion and Consolidation of British Rule
Characteristics of Indian Culture
India since independence
Unity in diversity
Race, language, color, and custom
India as a secular state
Organizations for fine arts, dance, drama & music
Prominent personalities in the various spheres
Arts, Science, Literature, and Philosophy
Mother Teresa, Pandit Ravishankar, 

Swami Vivekananda, 

M.S.Subbulakshmi, Rukmani Arundel, and J.Krishnamoorthy, etc.
Tamil Nadu PSC CCSE-II Indian Polity
Constitution of India
Preamble to the Constitution
Union, State, and Territory
Fundamental rights & duties
Salient features of constitution
Parliament
Human rights charters Union legislature
State executives
State Legislature
Status of Jammu & Kashmir
Assembly
Local Government
Tamil Nadu
Panchayat Raj
The rule of law/Due the process of law
Judiciary in India
Center & State Relations
Emergency provisions
Elections
Indian federalism
The Election Commission Union and State
Anti‐corruption measures
Amendments to constitution
Corruption in public life
Schedules to constitution
Central Vigilance Commission
Central and State Commission
Right to information
Administrative reforms & tribunals
Lok Ada lats, Ombudsman, Comptroller and Auditor General of India
Empowerment of women
TNPSC Group 2A Syllabus for Indian Economy
Nature of Indian economy
Land reforms & agriculture
Five‐year plan models‐an assessment
National income Rural welfare oriented Programmes
Application of science in agriculture
Industrial growth
Development of infrastructure
Role of public sector & disinvestment
Social Sector Problems
Sustainable Economic Growth
Population, Education, health, employment, poverty
HRD
Energy Different sources and development
Economic trends in Tamil Nadu
Planning Commission
Finance Commission
National Development Council
Tamil Nadu PSC Group II Syllabus for Aptitude & Mental Ability Tests
Conversion of information to data
Simplification
Collection, compilation, and presentation of Data Tables, Graphs, diagrams
Analytical interpretation of data
Highest Common Factor (HCF)
Ratio and Proportion
Percentage
Simple interest
Lowest Common Multiple (LCM)
Time and Work
Compound Interest
Logical Reasoning
Area
Volume
Visual Reasoning
Decision-making and Problem-solving
Puzzles
Number Series
Dice
Logical Number/Alphabetical/Diagrammatic Sequences
Alphanumeric Reasoning
TNPSC Group IIA Syllabus for General English
Choose the correct Synonyms & Antonyms.
Select the correct word (Prefix, Suffix)
Fill in the blanks with suitable Article
Fill in the blanks with appropriate Preposition
Select the correct Question Tag
Select the correct Tense
Fill in the blanks
Select the right Voice
Find out the Errors
Comprehension
Choose the correct sentence
Literature
Authors and their Literary Works.
Click here to Download TNPSC CCSE Group IIA Syllabus Pdf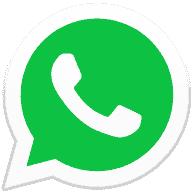 Please Contact for the Latest Government Job updates through WhatsApp first save this number as Wingovtjobs and ask queries alerts +917842332266.