RRB NTPC 18th April 2016 Asked Questions for 1st 2nd & 3rd Shifts Railway CBT Question Papers & Answer Key is available here. The candidates who are going to attend or have appeared for RRB NTPC 18th April Exam can check Today 's RRB Non Technical Exam Questions for Morning Shift, Afternoon Shift & Evening Shift on our site. Here in this page, we will update RRB shift wise NTPC Questions with answers. Candidates can also download Indian Railways CBT Railway Goods Guard, ASM, TA, JAA, Senior Clerk, Typist, CA, TA, ECRC Question Papers pdf from the direct links given below.
RRB NTPC 18th April 2016 Asked Questions @ indianrailways.gov.in
The Indian Railway Recruitment Board is conducting the RRB Exam for 18252 Non Technical Posts from 28th March 2016 to 30th April 2016. The candidates who had applied for the RRB Non Technical Recruitment 2016 Notification are now attending for the RRB Online Exams on prescribed dates. Like everyday Today also, the Railway board had conducted the NTPC Slot I Exam. As per the feedback of the candidates who had appeared for the RRB 18th April exam. We will update the Shift wise Question with answers on this page.
RRB NTPC Questions Asked on 18th April 1st Shift / Slot / Session
Here we will given the updates & Todays RRB questions asked in NTPC Exam for the sake of the aspirants who are seriously preparing for the exam and to now about the level of the exam. So, that they can prepare accordingly & gain the better score.
Railway Recruitment Board NTPC Goods Guard, ASM, Traffic Apprentice, JAA, Typist, Senior Clerk, ECRC CA, Traffic Assistant, Senior Time Keeper Asked Questions
The exam is in objective type, i.e., multiple choice type questions are asked. The duration of time for the written test is 90 Minutes. The RRB paper is for total 100 marks for 100 questions. The questions are asked from the subjects like Reasoning, Quantitative Aptitude, General Science, General Intelligence. There will be a negative marking of 1/3 rd for each wrong answer.
Name of the Organization: Indian Railways, Railway Recruitment Boards (RRBs)
Number of Vacancies: 18252 Posts.
Name of the Post: Various RRB jobs.
Job Location: India.
Official Web Site: www.indianrailways.gov.in
Category: Asked Questions.
Selection Process: 
Computer Based Test.
Interview.
 Todays RRB NTPC 18th April Exam Asked Questions 1st Shift 2nd Shift & 3rd Shift
Who is the Inventor of Video Games? Ralph Henry Baer
Who won 2015 Man Booker Prize? Marlon James
What is the Full Form of ATM? Automated Teller Machine
Who is the queen of Arabian Sea? Kochi
Who got Padma Bhushan in Sports? Saina Nehwal
Which is India's first defence satellite? GSAT -7
Who Presented Union Budget in 1947? R K Shanmukham Chetty
First Railway Budget submitted by? John Mathai
Chalk is what? Calcium Carbonate
Harry Potter Series next Movie name? Fantastic Beasts and Where to Find Them
What is the First Capital of Srilanka? Anuradhapura
What is the date of Partition of India? 15th August 1947
Who is the Inventor of Stainless Steel? Harry Brearley
Where is the museum of Noble Prize? Sweden
What is the Chemical Formula of Ozone? O3
Cricket Bat is made by ? Willow Wood
What is the venue of Commonwealth games 2022? Durban,South Africa
Raja bhoja Belongs to which Dynasty? Parmara
First SMS sent from which network? Vodafone
Who gave Gurudev Title to Rabindranath Tagore? Mahatma Gandhi
RRB NTPC 18th April Asked Questions for General Knowledge & General Science Morning Shift
Which  is egypt's largest pyramid? The Great Pyramid of Giza
Chera Dynasty ruled in which state of India? Kerela
Who suceed Balmer as a CEO of Microsoft? Satya Nadella
What is Dry Ice? Solid form of Carbon Dioxide
Ronaldo belongs to which sports? Football
Gyroscope used in Which device? Smartphone
Which City is called Pink City ? Jaipur
Who Invented Dynamite? Alfred Nobel
Sound Measured in ? Decibel
First Chinese Women went to Space? Liu Yang
Supreme court established in Which year? 1950
First Solar Powered Airport In India? Kochi
Which is known as Nerve Centre of Computer? Arithmetic Logic Unit
Quantitative Aptitude & Reasoning Questions
RRB NTPC 18th April 2016 1st Shift 2nd Shift & 3rd Shift Review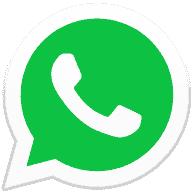 Please contact for Government job updates through WhatsApp first save this number as Wingovtjobs and ask queries alerts +917842332266.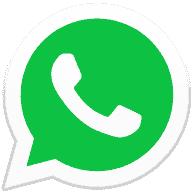 341 total views, 2 views today