RPSC Sub Inspector Syllabus and Exam Pattern had given here. Candidates who had applied for the RPSC Police SI ASI Recruitment 2016 can download the Syllabus and Exam Pattern of Rajasthan Public Service Commission Sub Inspector Exam 2016. Here we are Uploading all the Latest Government Jobs Syllabus and Exam Pattern. Candidates who are Searching for the RPSC Police SI ASI Syllabus can download from here.
Rajasthan Public Service Commission Department had issued an Employment Notification to fill 330  Vacancies of Platoon Commander and Sub Inspector Posts. Eligible Candidates can apply for the RPSC SI SI Recruitment 2016. Candidates can also Download Previous Papers in addition to the Rajasthan Public Service Commission Police SI Syllabus and Exam Pattern
Rajasthan Public Service Commission SI Recruitment 2016 – Details
Name of the Organization: Rajasthan Public Service Commission(RPSC).
No of Posts: 330Posts.
Post Name: Sub Inspector Posts.
Application Mode: Online.
Official Website: www.police.rajasthan.gov.in
Job Location: Rajasthan.
RPSC Sub Inspector Exam Pattern
| | | | |
| --- | --- | --- | --- |
| S.No | Papers | Marks | Duration of Exam |
| 1 | Paper I | 200 | 3 Hours |
| 2 | paper II | 200 | 3 Hours |
In the RPSC written test, all questions are objective type multiple choice questions.
No negative marking is considered for the wrong answers.
Applicants who qualified in the written test will be allowed for the personal interview.
RPSC Sub Inspector SI Syllabus
Rajasthan SI Syllabus Under Paper I
RPSC Syllabus Under Paper II
General Knowledge & Current Affairs.
General Science.
Objective-Type Multiple Choice Questions with Special Reference to Rajasthan Police
RPSC Police SI Syllabus – General Knowledge
Current Events – International and National.
History – India.
Andhra Pradesh History.
Science & Technology.
AP Geography.
Sports.
Indian Railway.
AP Polity.
Indian Economy.
AP Economy.
Indian Constitution.
Eminent Personalities in News.
Geography – India.
Rajasthan Public Service Commission SI Syllabus – Arithmetic
Algebra.
Differential Geometry.
Differential Equations.
Dynamics.
Statistics.
Basics Mathematics.
Analytical Geometry.
Calculus.
Statics.
Real Analysis.
Numbers.
Fundamental arithmetical operations.
Number Systems.
RPSC Sub Inspector Syllabus –  Reasoning
The structure of arguments.
Evaluating and distinguishing deductive and inductive reasoning.
Verbal analogies; word analogy-Applied analogy.
Verbal classification.
Reasoning Logical Diagrams: Simple diagrammatic relationship, Multi-diagrammatic relationship.
Venn diagram.
Analytical Reasoning.
Rajasthan Public Service Commission English Syllabus
Vocabulary.
Fill in the blanks.
Grammar.
Spot the error.
Antonyms.
Synonyms/ Homonyms.
Sentence structure.
Spellings.
 passage.
Verbal Comprehension passage etc.
Verbs.
Adjectives.
Clauses.
RPSC SI Hindi Syllabus
वर्ण एवं ध्वनि विचार: उच्चारण, लेखन, स्वर, व्यंजन, मात्रा – पहचान और प्रयोग, ध्वनियों का वर्गीकरण ।
2. शब्द रचना: सन्धि एवं सन्धि विच्छेद, समास, उपसर्ग, प्रत्यय ।
3. शब्द प्रकार: (क) तत्सम, अर्द्धतत्सम, तद्भव, देषज, विदेषी ।
(ख) संज्ञा, सर्वनाम, विशेषण, क्रिया, अव्यय (क्रिया विशेषण, सम्बन्ध सूचक, विस्मयबोधक निपात)
4. शब्द ज्ञान: पर्यायवाची, विलोम, शब्द युग्मों का अर्थ भेद, वाक्यांश के लिए सार्थक शब्द, समश्रुत भिन्नार्थक षब्द, समानार्थी शब्दों का विवेक, उपयुक्त शब्द चयन, सम्बन्धवाची शब्दावाली।
5. शब्द शुद्धि ।
6. व्याकरणिक कोटियाँ: परसर्ग, लिंग, वचन, पुरूष, काल, वृत्ति (Mood) पक्ष (Aspect), वाच्य (Voice) ।
7. वाक्य रचना ।
8. वाक्य प्रकार: सरल, संयुक्त, मिश्र ।
9. वाक्य शुद्धि ।
10. विराम चिह्नों का प्रयोग ।
11. मुहावरे / लोकोक्तियोँ ।
12. पारिभाषिक शब्दावली: प्रषासनिक, विधिक (विशेषतः) ।
13. अनुवाद: समतुल्य शब्द चयन, वाक्यांश का अर्थ (अंग्रेजी अवतरण)।
14. पत्र / प्रारूप लेखन ।
15. हिन्दी गद्यावतरण (2000 शब्द): शब्द, वाक्यांश, प्रष्नोत्तर, अर्थ आदि पर आधारित ।
Click Here For RPSC SI Syllabus Pdf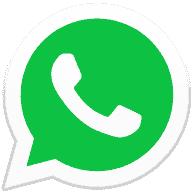 Please contact for winGovt jobs job updates through WhatsApp first save this number as wingovtjobs and ask queries alerts +917842332266.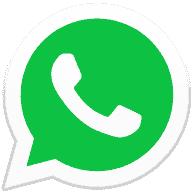 210 total views, 2 views today