Download MP Vyapam Staff Nurse Syllabus for Staff Nurse (Asha worker) Exam. Participants of MP Vyapam Asha Worker Recruitment 2017 Staff Nurse can get the MPPEB GNTST & PNST Exam Syllabus and Test Pattern. Therefore, Download the Madhya Pradesh Professional Examination Board Staff Nurse Exam Syllabus from the below sections.
MP Vyapam Staff Nurse Syllabus
The contenders who have applied for the MP Vyapam Staff Nurse Vacancies will be selected through written test. Thus, aspirants might be looking for the correct place to get written exam syllabus. Those aspirants are in the right place to get their required information. In this article, you can get complete Madhya Pradesh Vyapam GNTST Syllabus Pdf. You may also check the official website www.mponline.gov.in for MP Vyapam GNTST & PNST exam details. The MP Staff Nurse previous papers are also available on our site. Practice those model papers by downloading them. By practicing, individuals can get complete knowledge on the subject along with Time management skills. Therefore, Download MP Vyapam Syllabus and Madhya Pradesh Vyapam Staff Nurse Exam old papers from enclosed links.
Madhya Pradesh Vyapam Recruitment 2017 Notification Details
Organization Name: Madhya Pradesh Professional Examination Board (MPPEB)
Name of the Post: Asha Worker (Staff Nurse) Posts
Total No.of Posts: 1040 Posts
Apply Mode: Online
Job Location: Madhya Pradesh
Category: Syllabus
Official Website: www.mponline.gov.in
Madhya Pradesh Vyapam Asha Worker Exam Pattern
The Staff Nurse selection procedure comprises General Nursing Training Selection Test (GNTST) and Pre-Nursing Selection Test (PNST) exam. Have a look on the Exam Pattern & Mp Vyapam Staff Nurse Syllabus 2017. PNST/ GNTST exam will be conducted on 4th June 2017 (Sunday). There will be Three Papers, and the Exam Duration of Each Paper is 2 Hours. By the exam pattern, candidates can get a view of the exam structure. The Madhya Pradesh GNTST & PNST exam pattern for the Staff Nurse Post is given below.
| | |
| --- | --- |
| S.No | Subjects |
| 1. | Physics |
| 2. | Chemistry |
| 3. | Biology |
| 4. | General English |
Madhya Pradesh Vyapam GNTST & PNST Exam Syllabus
Here we have provided the MP Vyapam Staff Nurse Syllabus 2017 Pdf for GNTST & PNST Exam. The Free Download pdf for the PNST exam is available here if provided on the official website. So, individuals can either download the Madhya Pradesh Vyapam Staff Nurse Syllabus or note down the exam topics. For more details like MP Vyapam Asha Worker Recruitments notification, vacancies, exam dates are updated in the below notification link.
Click here to Get MP Vyapam Asha Worker Recruitment 2017
Vyapam MP Asha workers Syllabus 2017 – Physics
Unit and Dimensions.
Newton's laws of motion.
Conservation of momentum and energy.
Static and kinetic friction.
Work energy and power elastic collisions.
Hooke's law, young's modulus, shear and bulk modulus.
Simple harmonic motion.
Oscillations due to spring.
Wave motion.
Wave nature of light.
Atomic masses and isotopes, radioactivity.
Fissions, X- ray, properties, and uses.
Elementary ideas of conductor, semiconductor, and insulator.
Hydrogen spectrum.
The composition of the nucleus.
Interference.
The Intrinsic and extrinsic semiconductors, p-n junction as a rectifier.
The velocity of light and Doppler effect in light.
Reflection.
Total internal reflection.
Electric power, heating effects of currents.
Chemical effects and law of electrolysis thermoelectricity.
Force on a moving charge in a magnetic field (Lorentz force).
The magnetic moment of a current loop etc.
Madhya Pradesh Vyapam Asha worker training Test Syllabus 2017
General and Physical Chemistry

The Structure of Atom.
Chemical bond.
Solutions.
Solid state.
Nuclear chemistry.
Chemical equilibrium.
Thermochemistry and Thermodynamics.
Chemical equilibrium.
Chemical kinetic.
Electrochemistry.
catalysis.
Faraday's law etc.

Inorganic Chemistry

Principle and metallurgical operations.
Comparative study of elements.
Metals.
Co-ordination compounds.
Organometallics. Chemical analysis etc.

Organic Chemistry

Shapes of alkanes, alkanes, and Benzene.
Common functional Groups Isomerism structure.
Nomenclature.
Calculations of molecular formula of organic compounds.
Physical-chemical properties.
Correlation of physical properties with structure properties.
Uses of Alkynes, cracking octane number, gasoline additives.
Bio-molecules.
Uses of haloalkanes, halobenzenes, alcohols and phenols.
Polymers etc.
MP Vyapam Staff Nurse exam syllabus 2017 – Biology
Botany

The difference between prokaryote and eukaryotes.
Five kingdom classification binomial nomenclature.
Mucor, funaria Selaginella, and Pinus.
Structure organization of the cell, cell theory.
Mendel's law of inheritance.
Monohybrid and dihybrid cross.
The principle of plant breeding.
Elementary knowledge of microsporogenesis, Megasporogenesis.
Biotechnology
The role of plants in human welfare.
Transpiration photosynthesis and respiration.
Food preservation methods and importance etc.

Zoology

Developmental Biology and Genetics.
Multicellularity – Structure, and Function of Animal Life.
Taxonomy Evolution Economic Zoology etc.
MP Vyapam GNTST Syllabus 2017 – General English
Reading Comprehension.
Vocabulary items including synonyms and antonyms, word formation, Prefixes, Suffixes.
Transformation of sentences.

Voices: active and passive.
Narration: direct and indirect.
Degrees if comparison.
Sentences types: Affirmative, negative and interrogative.

Grammar and usage.

Articles and determiners.
Agreement between the subject and the verb.
Time and tenses.
Prepositions and phrasal verbs.
Auxiliaries including models.
Spelling.

Common errors.
Click Here for Madhya Pradesh Vyapam Staff Nurse Syllabus Pdf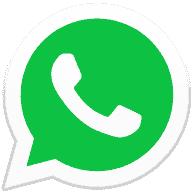 Please Contact for the Latest Government Job updates through WhatsApp first save this number as Wingovtjobs and ask queries alerts +917842332266.