Indian Coast Guard Navik Syllabus & Exam Pattern 2016 is available here. Aspirants who are searching for Indian Coast Guard Sailor Syllabus have reached the right place. We are providing the complete details regarding Indian Coast Guard Navik Syllabus 2016 & Exam Pattern. Eligible Candidates who are interested in working for Central Government Jobs or Navy Jobs can apply to these posts on or before the last date. The Indian Coast Guard Syllabus & Exam Pattern are provided in our wingovtjobs.com website for download. The Indian Coast Guard Navik Syllabus pdf is provided below on this page.
The Indian Coast Guard has released a notification regarding the recruitment of skilled candidates into Sailor General Duty Posts. Applications are invited from Indian Nationals for Indian Coast Guard Navik posts. Candidates who possess 12th or 10+2 or equivalent from a recognized Institute or Board are eligible to apply to these posts. Age limit of the candidates should be minimum 18 years & Maximum 22 years. Eligible aspirants who are interested in working for Navy jobs can apply to these posts in Online mode on or before the last date. For more details visit the official website joinindiancoastguard.gov.in.
Indian Coast Guard – www.joinindiancoastguard.gov.in
The Indian Coast Guard is an authorized organization which operates under the Ministry of Defence, Government of India. The Indian Coast Guard looks after the real life operations at sea & safeguarding the country at the coastal regions. The Indian Coast Guard was formally established on 18 August 1978 by the Coast Guard Act, 1978 of the Parliament of India as an independent Armed force of India. The Coast Guard works in close cooperation with the Indian Navy, the Department of Fisheries, the Department of Revenue(Customs) and the Central and State police forces. For more details visit the official website of Indian Coast Guard www.joinindiancoastguard.gov.in.
Details about Indian Coast Guard Sailor Exam 2016
Name of the Organization: Indian Coast Guard.
Name of the Post: Navik (General Duty) Posts.
Category: Syllabus.
Job Location: India.
Official Website: www.joinindiancoastguard.gov.in.
Algebra.
Mathematical Induction.
Matrices.
Complex Numbers.
Theory of Equations.
Permutations and Combinations.
Binomial Theorem.
Partial fractions.
Trigonometry.
Inverse Trigonometric Functions.
Hyperbolic Functions.
Properties of Triangles.
An addition of Vectors.
The product of Vectors.
Probability.
Random Variables and Probability Distributions.
Coordinate Geometry.
Locus.
Transformation of Axes.
The Straight Line.
A pair of Straight Lines.
Circle.
The system of circles.
Parabola.
Ellipse.
Hyperbola.
Limits and Continuity.
Differentiation.
Applications of Derivatives.
Integration.
Definite Integrals.
Differential equations.
Three-Dimensional Coordinates.
Direction Cosines and Direction Ratios etc.
Units and measurements.
Motion in a plane.
Laws of motion.
Work, energy, and power.
Oscillations.
Gravitation.
Thermodynamics.
Kinetic theory.
Waves.
Electrostatic potential and capacitance.
Current electricity.
Magnetism and matter.
Electromagnetic induction.
Alternating current.
Electromagnetic waves.
Atoms.
Nuclei.
Semiconductor electronics.
Communication systems etc.
Atomic structure.
Chemical bonding and molecular structure.
States of matter: gasses and liquids.
Stoichiometry.
Thermodynamics.
Chemical equilibrium and acids-bases.
Classification of elements and periodicity in properties.
Hydrogen and its compounds.
Environmental chemistry.
Organic chemistry.
Solutions.
Surface chemistry.
Haloalkanes and haloarenes
Polymers.
Biomolecules.
Chemistry in everyday life etc.
Verb.
Tenses.
Subject-Verb Agreement.
Direct/Indirect Speech.
Transformation of Sentences.
Adverb.
Articles.
Fill in the Blanks.
Grammar.
Vocabulary.
Sentence Rearrangement.
Active & Passive Voice.
Comprehension.
Idioms & Phrases.
Unseen Passages.
Synonyms.
Antonyms etc.
History – India & World.
Cultural Heritage.
About India.
Indian National Movement.
Geography – India & World.
Economy.
Indian Constitution.
General Polity.
Science & Technology.
Current Affairs – National & International etc.
Number Systems.
Decimals & Fractions.
Whole Numbers.
Time and Distance.
Mixtures & Allegations.
Profit & Loss.
Discount.
Percentage.
Time & Work.
Fundamental Arithmetical Operations.
Data Interpretation etc.
Analogies.
Analysis.
Space Visualization.
Spatial Orientation.
Problem Solving.
Decision Making.
Visual Memory.
Discrimination.
Arithmetical Reasoning.
Figural Classification.
Relationship Concepts.
Coding and Decoding.
Arithmetic Number Series.
Statement Conclusion etc.
Click below to get Indian Coast Guard Recruitment Notification, Syllabus, Previous Papers.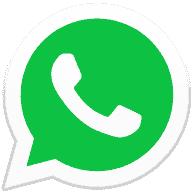 Please contact for Government job updates through WhatsApp first save this number as Govrecruitment and ask queries alerts +917842332266.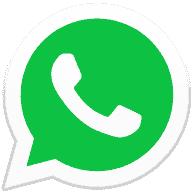 1,985 total views, 2 views today