HPPSC Post Graduate Teacher Syllabus & Exam Pattern 2016 is available for download. Applicants who are preparing for Himachal Pradesh PSC Post Graduate Teacher Exam can get complete HPPSC Syllabus, HPPSC Exam Pattern, Exam Dates @ hp.gov.in/hppsc.
HPPSC Syllabus 2016
HPPSC Post Graduate Teacher Syllabus is available on our wingovtjobs.com website. Candidates who are going to attend for the Himachal Pradesh PSC PGT Teacher Exam 2016 will be searching for the HPPSC PGT Teacher Syllabus and Exam Pattern. For those Candidates here we are providing the complete Himachal PSC Post Graduate Teacher Syllabus. Aspirants who are interested in Teaching Jobs & who are waiting for Government Jobs in Himachal Pradesh can apply for these Class-III PGT Teacher Posts. Applicants can check the HPPSC Recruitment Notification, Himachal PSC Post Graduate Teacher Syllabus, HPPSC Previous Year Papers Pdf, which is enclosed below for the guidance of the candidates.
Himachal Pradesh PSC PGT Teacher Syllabus
HPPSC Recruitment Notification for 394 Post Graduate Teacher Vacancies on Contract Basis has recently published by the Department of Higher Education, Himachal Pradesh through ORA on 27th July 2016. Aspirants in Search of Graduate Jobs can apply for these Post Graduate Teacher Jobs in Himachal Pradesh from 27th July 2016 to 16th August 2016. But to get the Job in Himachal Pradesh Education Department, candidates must attend the Written Exam conducted by the Himachal Pradesh Public Service Commission. So it is advisable to read the complete HPPSC Syllabus and Exam Pattern to qualify in the Exam.
Applicants who have applied for these HPPSC Post Graduate Teacher Jobs may probably be checking for the HPPSC Exam Syllabus for Post Graduate Teacher Posts. For those applicants, Here we are providing the complete syllabus required to prepare for the Himachal Pradesh PSC PGT Teacher Written Exam.
You can Bookmark, our site wingovtjobs.com, to get more updates regarding HPPSC Recruitment 2016 Notification, such as Exam Pattern, HPPSC PGT Teacher Previous Year Question Papers, HPPSC Admit Cards, Results, etc.  Have a look at the Syllabus provided below and prepare thoroughly for the Written Exam.
HPPSC PGT Teacher Exam Pattern 2016
The Written Exam Conducted by the Himachal Pradesh Public Service Commission for PGT Teacher Consists of Objective Type Multiple Choice Questions Questions from Various Subjects. Applicants should Attempt 100 Questions in 2 Hours. The Questions will be asked from General Subjects as well as from their Concerned Subjects.
S. NO
Exam Type
Subjects
No. of Questions
Marks
Duration
1.
Objective Type
General Knowledge of Himachal Pradesh
10
10
2 Hrs
2.
General Knowledge of National and International affair
10
10
3.
Concernerd Subjects
80
80
Total
100
100
Himachal Pradesh PSC Recruitment 2016 – 394 Posts
Organization: Himachal Pradesh Forest Department.
Category Type: Syllabus
Post Name: Post Graduate Teacher.
Vacancies: 394 Posts.
Location of Job: Himachal Pradesh.
Last date of Applying: 21st August 2016.
Official Syllabus: www.hp.gov.in/hppsc.
HPPSC Recruitment Notification for Post Graduate Teacher
HPPSC Post Graduate Teacher Syllabus Pdf @ hp.gov.in
HPPSC Post Graduate Teacher Written exam will contain Objective type Questions from different Subjects. Here we are giving related topics from which the questions may be asked in the Himachal Pradesh PSC Written Exam. Those subjects are mentioned below. HPPSC will cover all these subjects in the exam.
General Knowledge of National and International affair Syllabus:
Indian Polity.
History – India.
Environment issues.
Geography – India.
Indian National Movement.
Science & Technology.
Indian Constitution.
Indian Economy.
Current Events – Regional, National & International.
English Syllabus:
Verb.
Tenses.
Subject-Verb Agreement.
Adverb.
Error Correction.
Sentence Rearrangement.
Articles.
Comprehension.
Fill in the Blanks.
Synonyms.
Grammar.
Unseen Passages.
Vocabulary.
Idioms & Phrases.
Antonyms etc.
Mathematics:
Number system.
Fraction and Decimals.
Simplification.
Volume and surface areas.
Square roots and Cube roots.
Problems based on numbers, Speed, Time and Distance, Simple Interest.
Compound Interest.
Boats and Streams.
Problems on Trains.
Percentage – Interest.
HCF and LCM.
Average.
Ratio and Proportion.
Time and Work.
Problems based on ages.
Profit, Loss, and Discount, Statistics.
Permutations & Combinations.
Probability.
HPPSC Post Graduate Teacher Syllabus – Physics
Laws of motion.
Thermal properties of matter.
Units and measurements.
Kinetic theory.
Gravitation.
Work, energy, and power.
Wave optics.
Oscillations.
Physical world.
Mechanical properties of solids.
Ray optics and optical instruments.
Motion in a straight line.
Thermodynamics.
Motion in a plane.
Nuclei.
Mechanical properties of fluids.
Systems of particles and rotational motion.
Electric charges and fields.
Moving charges and magnetism.
Electromagnetic induction.
Electrostatic potential and capacitance.
Magnetism and Matter.
Current electricity.
Alternating current.
Dual nature of radiation and matter.
Electromagnetic waves.
HPPSC PGT Chemistry Teacher Syllabus:
Atoms.
Waves.
Semiconductor electronics.
Communication systems.
The s – block elements.
P-block elements – group 14 (carbon family).
Organic chemistry-some basic principles and techniques and hydrocarbons.
Solutions.
Surface chemistry.
Thermodynamics.
Chemical equilibrium and acids-bases.
Hydrogen and its Compounds.
Atomic structure.
D and f block elements & coordination compounds.
Classification of elements and periodicity in properties.
Environmental chemistry.
Biomolecules.
Solid state.
States of matter: gasses and liquids.
Chemistry in everyday life.
Stoichiometry.
General principles of metallurgy.
Organic compounds containing c, h, and o.
P- block elements group 13 (boron family).
P-block elements.
Chemical bonding and molecular structure.
Electrochemistry and chemical kinetics.
Haloalkanes and haloarenes.
Polymers.
Organic compounds containing nitrogen.
Please refer official Site for Remaining Subjects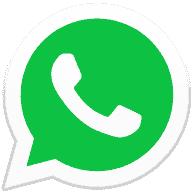 Please contact for winGovt jobs job updates through WhatsApp first save this number as wingovtjobs and ask queries alerts +917842332266.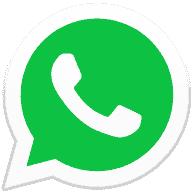 583 total views, 2 views today