ESIC UDC 19th Mar 2nd Shift Questions
ESIC UDC 19th Mar 2nd Shift Questions is here. The candidates who had appeared or going to attend for the ESIC Upper Division Clerk Exam on 19/03/2016 can check the ESIC UDC Frequently asked questions with answers is given here.
ESIC UDC Frequently Asked Questions
The Employees State Insurance Corporation has conducted the ESIC Upper Division Clerk, Multi Tasking Staff, Stenographer & Paramedical Staff Exam on 18th, 19th, 20th, 21st & 26th March 2016 at various pre-arranged exam centers in three shifts. The candidates who had applied for the ESIC Recruitment & attended the exam on the prescribe date are may in search for ESIC UDC MTS Exam Analysis & Asked Questions of 1st, 2nd, 3rd Shifts to analysis their performance in the ESIC Online Exam. You, people, are in right place, here in our website, we will update the latest information about the ESIC Exam for UDC MTS Steno & Paramedical Staff Posts. So, stay tuned to our site to get the shift wise asked questions & ESIC UDC 18th March Analysis for Afternoon Session.
ESIC March 2016 UDC Exam Questions @ esic.nic.in
ESIC stands for Employee State Insurance Corporation. It is an authorized organization working under the Central Government of India. It works to recruit the eligible candidates for various posts in various departments. Every year the board will release the recruitment notification to fill vacancies in various ministries. Recently the board has issued the recruitment notification for 1965 Various posts in various departments. A huge number of interested candidates who are in search for Central Govt Jobs had utilized this recruitment opportunity. Applicants will be selected based upon their performance in the Written Test & Personal Interview. Candidates who are appearing for the ESIC UDC Exam can check the ESIC UDC MTS Syllabus & Pattern, Previous Papers, Study Material, Preparation Tips, ESIC UDC 19th Mar 2nd Shift Questions, etc. in our www.wingovtjobs.com website.
ESIC Exam Timings
S.No
ESIC Exam Date
Shift Timings
Reporting Time
1.
18/03/2016

9 Am – 11 AM
12.30 PM – 2.30 PM
4 PM – 6 PM

2.
19/03/2016
3.
20/03/2016
4.
21/03/2016
5.
26/03/2016
ESIC UDC MTS Exam Dates

Employee State Insurance Exam Analysis for 19/03/2016 2nd Shift/Slot Exam
Type of Examination
Subjects/Sections
No of Questions
Duration of Exam
Objective TypeExamination
(i) Numerical Ability
(ii) English Language
(iii) General Intelligence
(iv) General Awareness
 50 Questions in each
2 Hours (10.00 AM to 12 Noon)NOTE: In case of VH candidates
2 hours 40 minutes
(10.00 AM to 12.40 PM)
ESIC UDC Review / Asked Questions for 19-03-2016
| | |
| --- | --- |
| Part A |   Preparation of two PowerPoint Presentations/Slides on MS-Power Point – 10 Marks |
| Part B |   Typing a letter/Passage/Paragraph of about 150-200 words in MS-Word – 20 Marks |
| Part C |   Preparation of Table/Database in MS-Excel – 20 Marks |
ESIC Steno Asked Questions with Answers for Today's ESIC Exam
In this section, we are providing the some sample questions for ESIC UDC Exam. You can also check the some asked questions of previous Exam, i.e., 18/03/2016. ESIC Answer Key will also be updated for the candidates once it has been officially released.
ESIC 19th March UDC Reasoning Questions
ESIC UDC MTS 19/03/2016 Quantitative Ability Questions
ESIC India GK Questions for 19 Mar 2016 2nd Shift Exam
Sattriya dance related to which state? Assam.
Which place has largest coal reserves? Raniganj.
Under which article Jammu and Kashmir was given special status? Article 370.
Who acts as chancellor of state universities? Governor.
Anandmath Written by? Bankim Chandra Chatterjee.
Longest serving CM of any Indian state? Jyoti Basu.
Present captain of Indian Foot ball team? Sunil Chettri.
Which Language used in Gupta period? Sanskrit.
Khaziranga national park for which animal? Rhinos.
Who didn't serve as Indian cricket team captain? Vvs Laxman (Ans.)
First Captain of National Indian Cricket team? C.K. Naidu.
Which amongst is not award related to sports and games? Ashok chakra (Ans.)
Full form of MLC? Members of Legislative Council.
Chandni padwa is famous in which state? Gujarat.
Largest producer of coffee beans? Karnataka.
Which material is found majorly in India? Sandal Wood.
Which festival is celebrated in Punjab? Lohri.
In the case of tie in general elections, whose vote decides the winner? President.
Which article gives Kashmir special status?
Did Constitution adopt on?
Black revolution?
first law minister?
Aine Akbari by?
Highest rubber production in which state?
Kerala dance?
Harvesting festival of Punjab?
Export-related bank?
The official language of Gupta period?
Highest state assembly seats from which State?
Recently 100th anniversary of which University?
ESIC MTS Asked Questions for English
ESIC UDC MTS Exam Details for Quantitative Aptitude/ Reasoning/ GK/ English Subjects
Name of the Organization: ESIC(Employees State Insurance Corporation ).
No of Jobs: 1965.
Exam Date: 18/ 19/ 20/ 21/ 26 March 2016.
Job Title: UDC, MTS & Steno.
Job Category: Central Government.
Official Website: www.esic.nic.in
Category: Asked Questions.
 ESIC UDC Asked Questions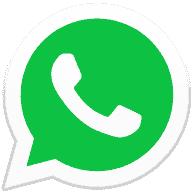 Please contact for Government job updates through WhatsApp first save this number as Wingovtjobs and ask queries alerts +917842332266.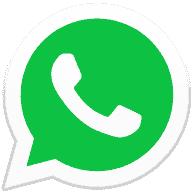 287 total views, 2 views today