AP Intermediate 1st Year Hall Ticket 2016 is released. The candidates who are appearing for the Andhra Pradesh Intermediate Final Exams in the month of March can download the BIEAP Jr Inter or 1st Year Exam Hall Tickets @ bieap.cgg.gov.in The AP Intermediate Call Letters are mandatory to write the exam.
Download AP Intermediate 1st Year Hall Ticket 2016 @ bieap.gov.in
The Board of Intermediate Education of Andhra Pradesh State has released the admit cards for all the 1st & 2nd year inter students. The exam dates & Timetable for the exams are also already published on the official website. The Inter public examinations are going to be held in the month of March 2016. Here we have updated the AP Inter time table on our site. All the students who are appearing for the Intermediate exams can download the Hall tickets from the official website.
AP Intermediate Board Hall Tickets / Call Letters / Admit Cards
The candidates who are preparing for the inter-board exams can now check the time table for the exam and prepare well for the exams according to the timetable. All the colleges will give ap inter hall tickets 2016 to the students before the exam date.  AP Inter 1st  year or Junior Inter exams are going to start from  02nd March 2016 to 19th  March 2016 & 2nd Year or Second, or senior intermediate examination will start from 03rd March 2016 to 21st March 2016, and practical examination will be from 04th February 2016 to 24th February 2016. AP Inter Hall Tickets 2016 will be issued separately for both 1st Year &  2nd Year Intermediate public examinations and practical examinations.
BIEAP Inter Hall Ticket for 1st Year & 2nd Year Exams
The BIEAP stands for Board of Intermediate Education of Andhra Pradesh State. Its main vision is to provide the better education & improve the education standards in Andhra Pradesh State. The BIE leads & supervises the System of the Intermediate Education. Its actives are providing the syllabus, conducting exams,  etc. The AP Inter first year Hall Tickets are issued to the candidates by their respective colleges. The candidates can get from the official site. The stepwise download procedure is given below. candidates can check the stepwise procedure & download your admit card to attend the BIEAP Intermediate Exams.
AP Jr Inter & Sr Inter Hall Ticket/Admit Card/Call Letter 2016 @ bieap.gov.in
The candidates have to download the call letter 15 days before the exams. The Hall Tickets are mandatory in order to attend for the exam. The other details like exam center, exam date, exam time, etc. will be provided in the AP Inter Hall Ticket itself.
Andhra Pradesh Inter  IPE March 2016 Hall Tickets for First  Year & Second Year
How to download AP IPE Hall Tickets?
Visit the official site www.biep.cgg.gov.in
Enter User Id & Password.
Click on the Sign in button.
Select your College District Name.
Select your college name & code in the list.
Choose the stream such as General or Vocational.
Select the student name & admission number.
Clik on the download button.
Andhra Pradesh Intermediate Time Table 2016 for 1st Year & 2nd Year March Exam
AP Inter First-year Time Table  
 AP Inter Second-year Time Table
Date
Subject
Date
Subject
2/3/2016wednesday
Second Language
3/3/2016 Thursday
Second Language
4/3/2016 Friday
English Paper-1
5/3/2016 Saturday
English Paper-2
8/3/2016 Tuesday
Maths Paper-1a
Botany Paper-1
Civics Paper-1
Psychology Paper-1
9/3/2016 Wednesday
Maths Paper-2a
Botany Paper-2
Civics Paper-2
Psychology Paper-2
10/3/2016 Thursday
Maths  Paper-1b
Zoology Paper-1
History Paper-1
11/3/2016 Friday
Maths Paper-2b
Zoology Paper-2
History Paper-2
12/3/2016 Saturday
Physics Paper-1
Economics Paper-1
Classical Language Paper-1
14/2016 Monday
Physics Paper-2
Economics Paper-2
Classical Language Paper-2
15/3/2016 Tuesday
Chemistry Paper-1
Commerce Paper-1
Sociology Paper-1
Fine Arts
Music Paper-1
16/3/2016 Wednesday
Chemistry Paper-2
Commerce paper-2
Sociology Paper-2
Fine Arts
Music Paper-2
17/3/2016  Thursday
Geology Paper-1
Home Science Paper-1 Pub.Admn paper-1
Logic Paper-1
Geography Paper-1 Bridge Course Maths Paper-1 (for BPC Students)
18/3/2016 Friday
Geology Paper-2
Home Science Paper-2 Pub. Admn Paper-2
Logic Paper-2
Geography Paper-2 Bridge Course Maths Paper -2 (for BPC Students)
19/3/2016 Saturday
Modern Language Paper-1
21/3/2016 Monday
Modern Language paper-2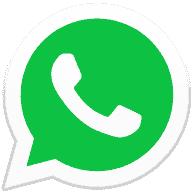 Please contact for Government job updates through WhatsApp first save this number as Govrecruitment and ask queries alerts +917842332266.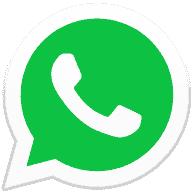 4,879 total views, 2 views today